Free Development & Consulting
For non-profit Organisations.
Websites
We are happy to create websites for Fundraising, Marketing or other purposes for our "pro bono" Clients.
Hosting
Besides creating websites we also offer hosting and support. For our clients this is free – we cover all hardware cost.
Consulting
Not only businesses can profit from our know-how. We are happy to assist in finding an efficient and affordable IT solution for you. Our services are free of charge!
Procedure for Non-Profit Organisations
Step One
You can tell us about your Organisation and requirements in In a kick-off meeting, in person or via telephone.
Step Two
We take some time to get to know your Organisation, and if there are no conflicts of interest we accept your project.
Step Three
As soon as our time and the project size allow we start working.
Two of our favorite Projects: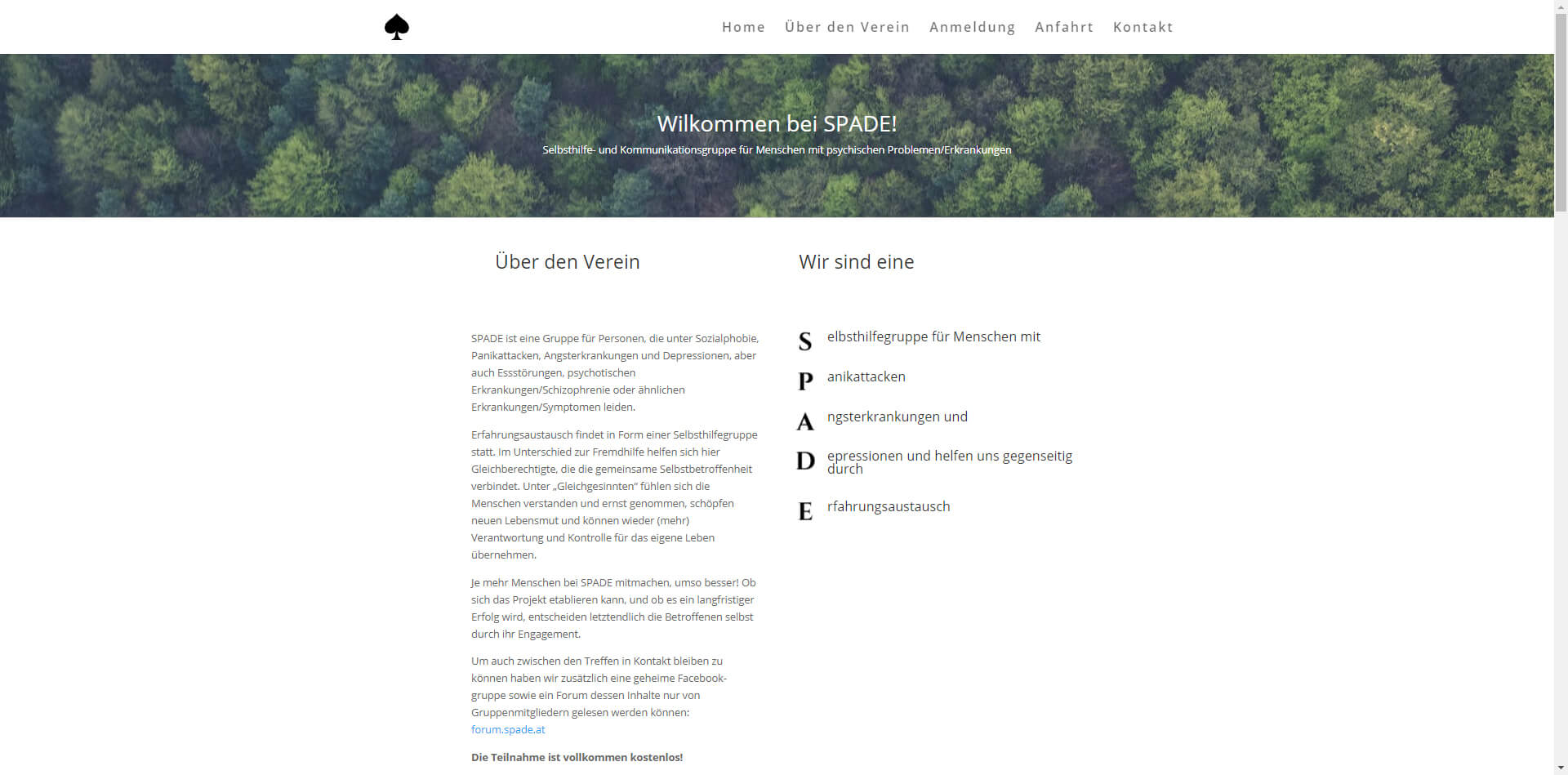 Self-Help Group SPADE
We created a website and secure, anonymous communication platform for spade.at and are now running them for free. The organisation manages the contents on their own, but we assist in all technical regards.